I thought you might like to come to the old city of Srinagar, Kashmir with me this morning. Just the two of us, walking the winding back streets.
The light's so lovely, isn't it?
PS Many thanks to the kind folks at Tripbase for its award to this little blog. I'm flattered.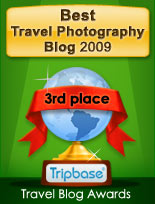 Tripbase Blog Awards 2009